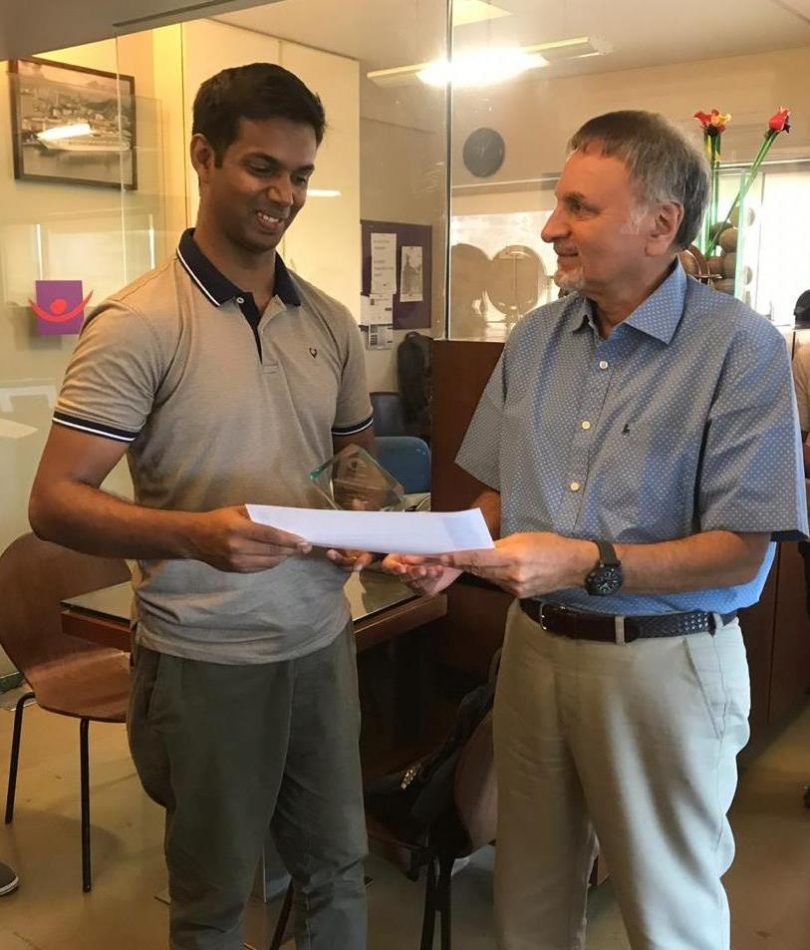 Founder and Managing Director, Capt. Amarjeet Singh Vidyarthi first started recruiting Indian cooks and chefs for the international cruise industry in the early 1980s when Indian staff onboard cruise ships were a rarity. He set up INDUS in 1996 as India's first specialist cruiseline recruitment agency. In 1998, realizing the limitations of the pool of eligible candidates at the time, he then set up India's first specialized cruiseline training institute, primarily for chefs, but which today trains a range of young people for the kitchens, restaurants, guest cabins, spas and salons onboard the cruise ships. Headquartered in Mumbai and with branch in Goa, Indus offers excellent regional coverage to facilitate both the recruitment and processing of candidates in cities closer to their homes and workplaces.
Indus provides professional and personalised service backed by decades of experience, a tradition of hospitality and an impressive infrastructure
MISSION
Indus is committed to bridging the gap between talent and opportunity in the hospitality and cruising industry and to conducting its business with the highest standards of professionalism and integrity.
INDUS HOSPITALITY CAREERS & TRAINING
Indus Hospitality Careers & Training Pvt. Ltd. is India's largest specialist cruise line recruitment and training agency. Initially set up in 1996 under the name of Indus Cruising & Shipping by Captain Amarjeet Vidyarthi, a pioneer in India with over 40 years' experience in handling manning for international cruise companies, Indus counts as its clients premium cruise companies such as Crystal Cruises, SeaChefs, Seadream Yacht Club, Hapag Lloyd, Tui Cruises, OneSpaWorld, Effy Jewelry, Heinemann Americas, Paragon Pixels any many more.
The company offers direct recruitment to experienced professionals and also training to industry freshers to make them ready for cruise line jobs through its specialist institute that offers hospitality, wellness and beauty courses for cruise lines.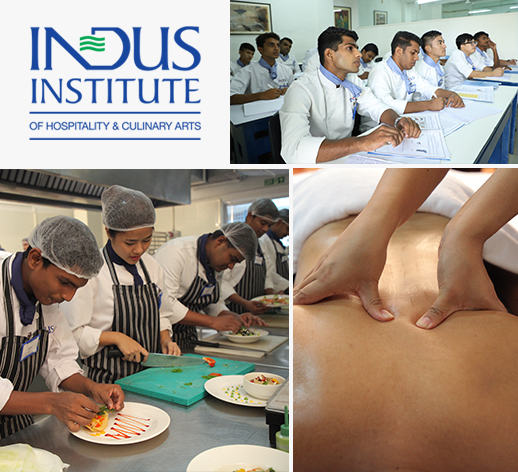 INDUS INSTITUTE OF HOSPITALITY & CULINARY ARTS
The Indus Institute of Hospitality & Culinary Arts is the first and only institute of its kind in India which offers highly specialized practical training courses in continental cuisine, apart from cruise line-oriented training in other areas such as bakery/patisserie, cabin stewarding, galley stewarding and F&B service. It has expanded to add beauty & wellness courses for the cruise industry through Purple Patch Spa & Salon Institute, a part of Indus.
Apart from spa & beauty treatments, hair styling and nail technology courses, the Institute also provides training on client-based requirements from time to time, to assist candidates to be at par with the rest of the crew.
Operations of the Indus Institute are currently suspended due to the ongoing worldwide pandemic which has greatly impacted the cruise industry.